July 25, 2023
AV Lofts Grand Opening Announcement
Isola Homes | Deacon Construction are pleased to announce the completion of the AV Lofts Apartments in Tacoma, WA.
Located near the busy University of Washington Tacoma District, this ground-up project is approximately 84,000 sf, featuring eight stories that hold 158 apartment units. The building includes a spacious rooftop deck with city views, a pet washing station, bike storage, meeting rooms, coffee/bar lounge, and AC units on upper levels. More details on the building, amenities, floor plans, and rental information are available at avlofts.com.
The project was recently featured on the Seattle Daily Journal of Commerce, view the article here.
Isola Homes hosted a luncheon on the rooftop to celebrate the grand opening of this project.
We want to thank all our wonderful partners who attended and who contributed to this project.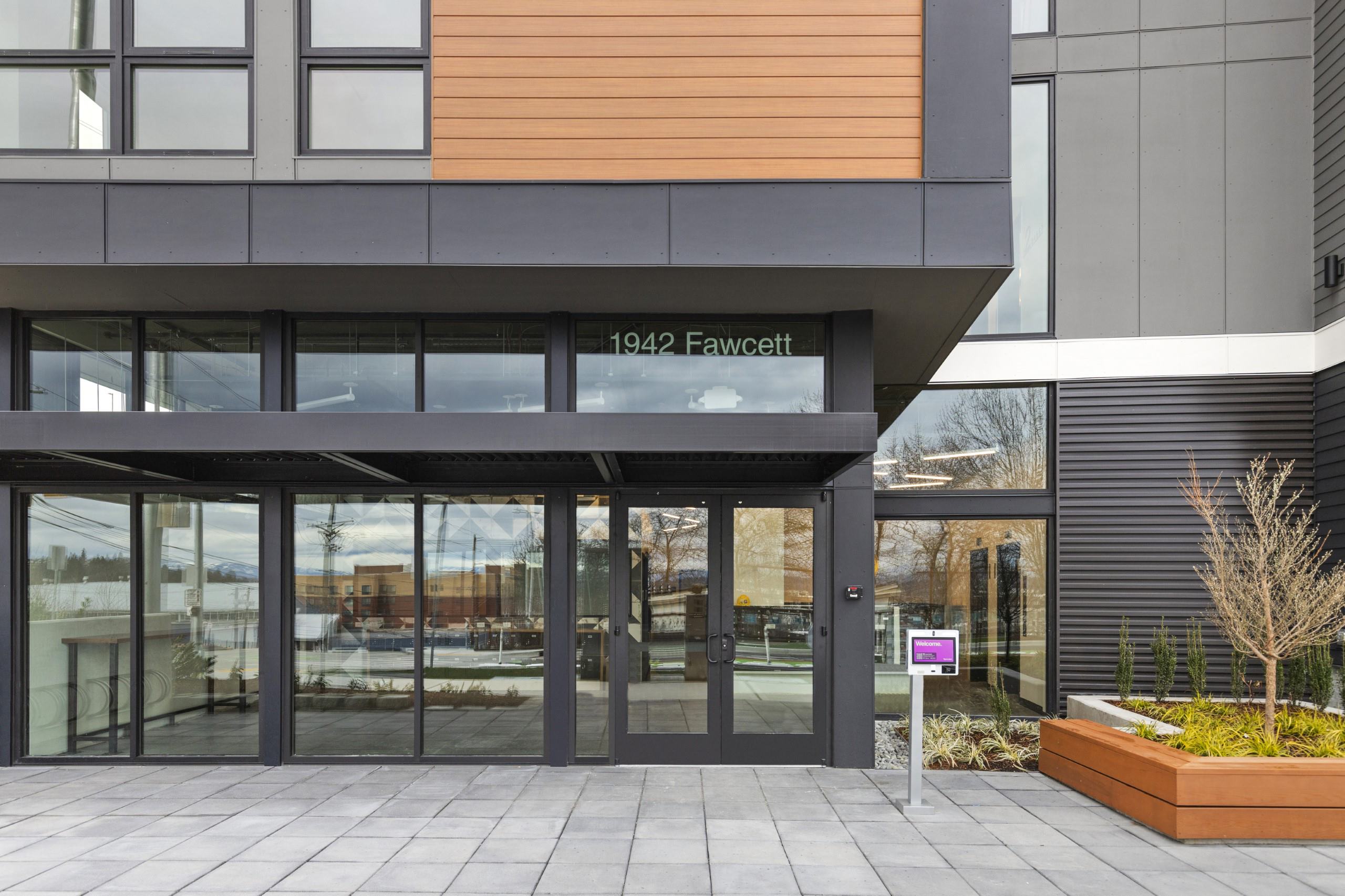 Additional Project Details:
Location: 1942 Fawcett Ave, Tacoma, WA 98402
Size: Gross Building Area: 83,664 sf; Inside Net Area: 76,026 sf
Construction Duration: April 2021 - March 2023
Owner: Isola Real Estate LLC
Architect: Skidmore Janette Architecture
General Contractor: Deacon Construction, LLC
Property Management: Redside Partners
Read more about AV Lofts and our other Multifamily & Mixed-Use projects.