November 11, 2021
Project Complete: Mercato Grove
Mercato Grove in Lake Oswego, Oregon, is complete! The final product is now a thriving community of luxury apartment homes, innovative restaurants and wellness services.
Located in the suburbs of Portland, the development totals 448,000 sf of mixed-use residential and a retail complex with 53,000 sf of amenity and common areas. The residents can enjoy the fitness center, pool, infrared sauna, bike storage, a maker space with kitchen and more!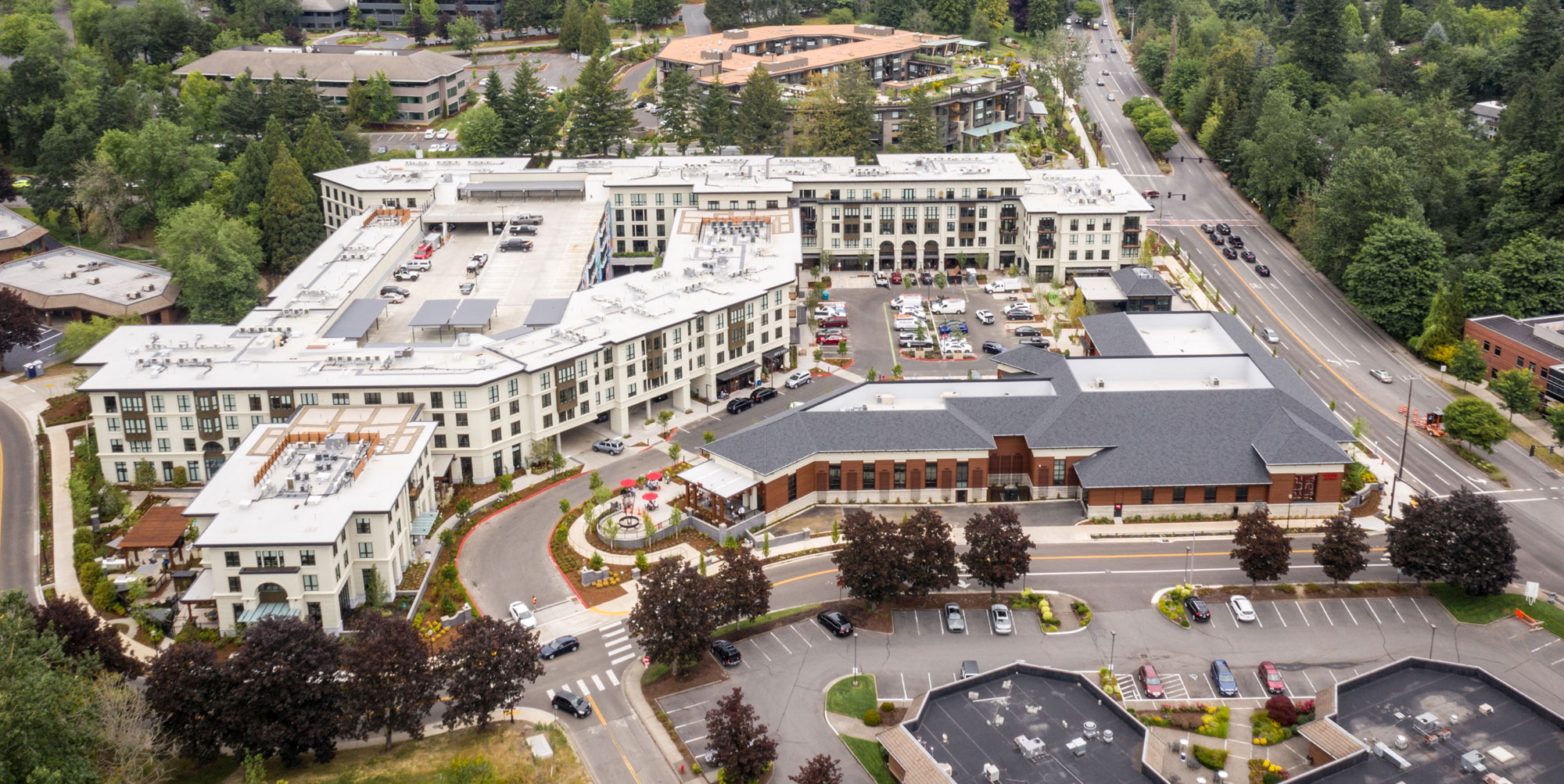 The goal was to create a sense of community and they delivered with multiple retail experiences on the property. A taste of downtown turned residential, you can find many popular restaurants onsite such as Tasty, Oven and Shaker, Lardo, Grassa and more. Continuing their focus on health, you can check out the CVS Pharmacy and Orange Theory Fitness studio.
The beautiful mural located on the side of the parking garage structure is entitled 'Song Bird' and was created by artist Christian Téllez and the Portland Street Art Alliance. The mural was inspired by the local area's landscape, and it was amazing to watch all of these unique elements come together!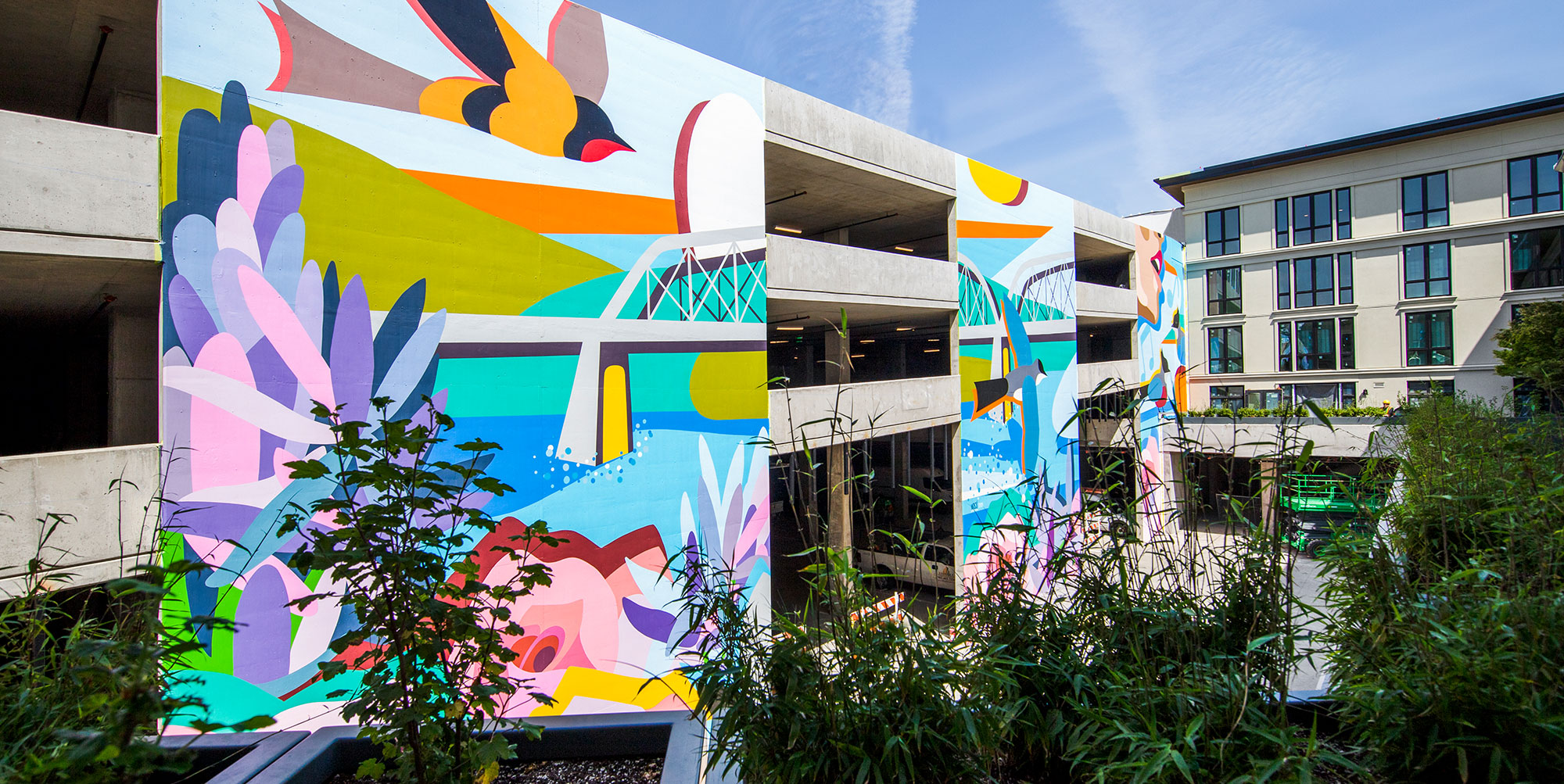 From a build standpoint, this multi-year project utilized framing panelization and thoughtful scheduling. This helped with the efficiency of the job because everything was pre-planned and laid out in a computer system ahead of time. Every wall is built into panels with the studs, window openings, door openings, sheathing, blocking, etc. all together, ready to be shipped out to the job site.
This project was further complicated by the pandemic and additional safety regulations. We are proud to have won the DJC Hard Hat Safety award for implementing our STEP Safety Program.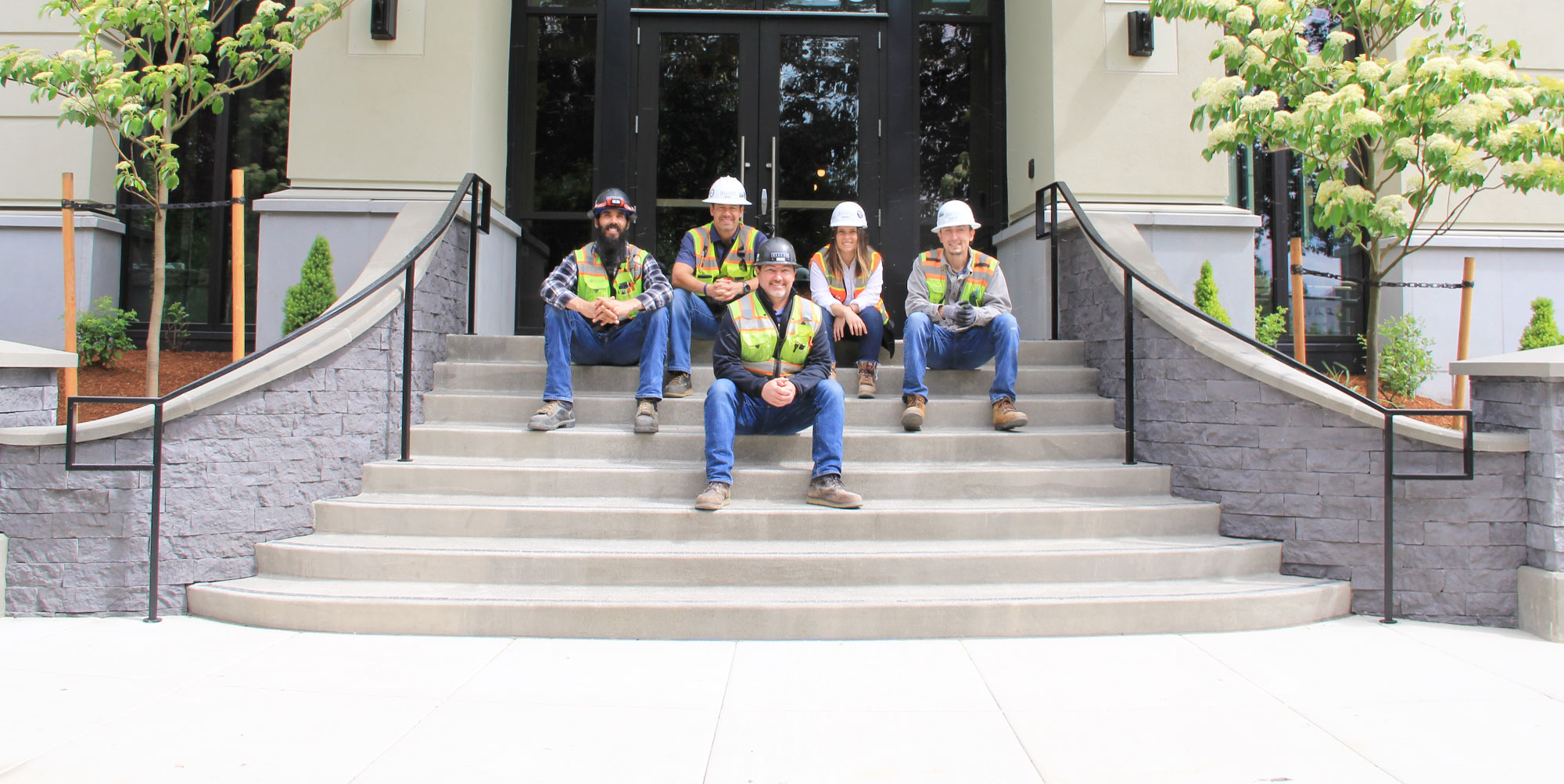 This project took a village, and we are so proud of our team! Watch the video to learn more about the project.
Learn more about our Multifamily & Mixed-Use projects.