March 13, 2023
Topping Off Celebration: Mount Zion at 19th
Deacon was pleased to host a "Topping Off" luncheon to celebrate the completion of the roof level framing at Mount Zion on 19th — a new affordable senior housing project sponsored by Mount Zion Housing Development, the housing arm of Washington State's largest African American congregation with roots dating back to the 1800s.
Mount Zion on 19th will be a 46,756 sf apartment building for seniors and veterans with incomes at the 30%, 50%, and 60% adjusted median income range. The building layout will consist of 10 studios, 1 two-bedroom, and 50 one-bedroom units. This development will also provide 4 parking stalls, 6 bike spaces, and a basement with on-site facilities. The basement is slab on grade, the first and second floors will be post-tensioned concrete and the upper five floors will be wood framed. The residential common areas will include a community room, laundry, roof deck, and a business center. This project broke ground November of 2021 and is expected to be completed in the fall of 2023.
We want to thank all of our wonderful partners who attended!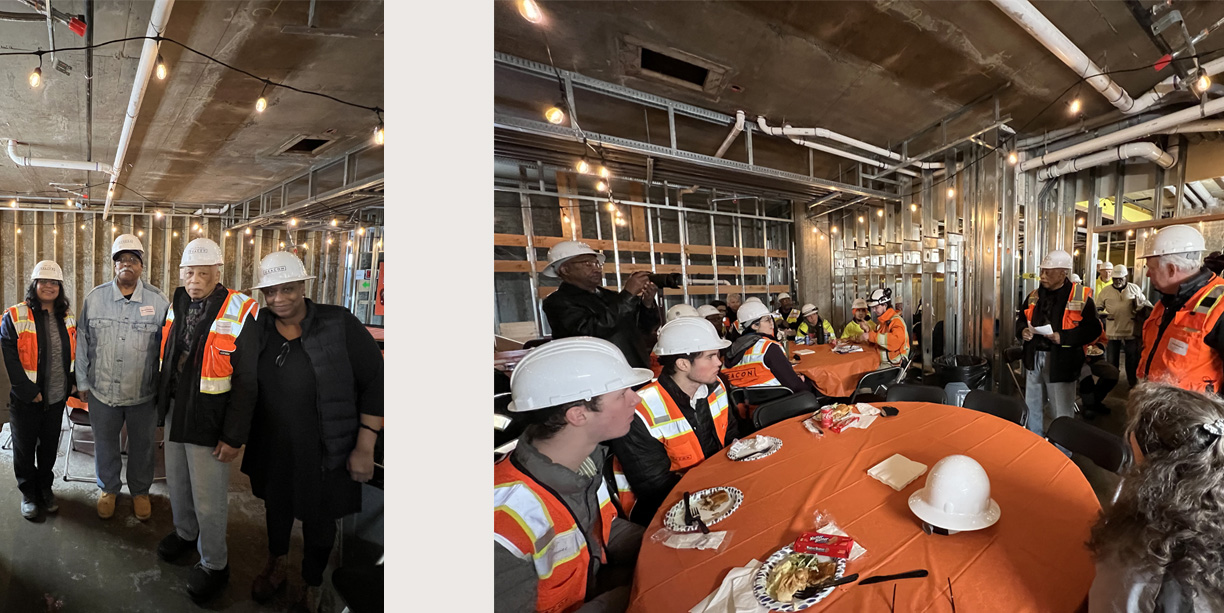 Anita Jain (Deacon), George Staggers (CADA), Deacon Wallace & Moni Mungin (Mt.Zion Housing Development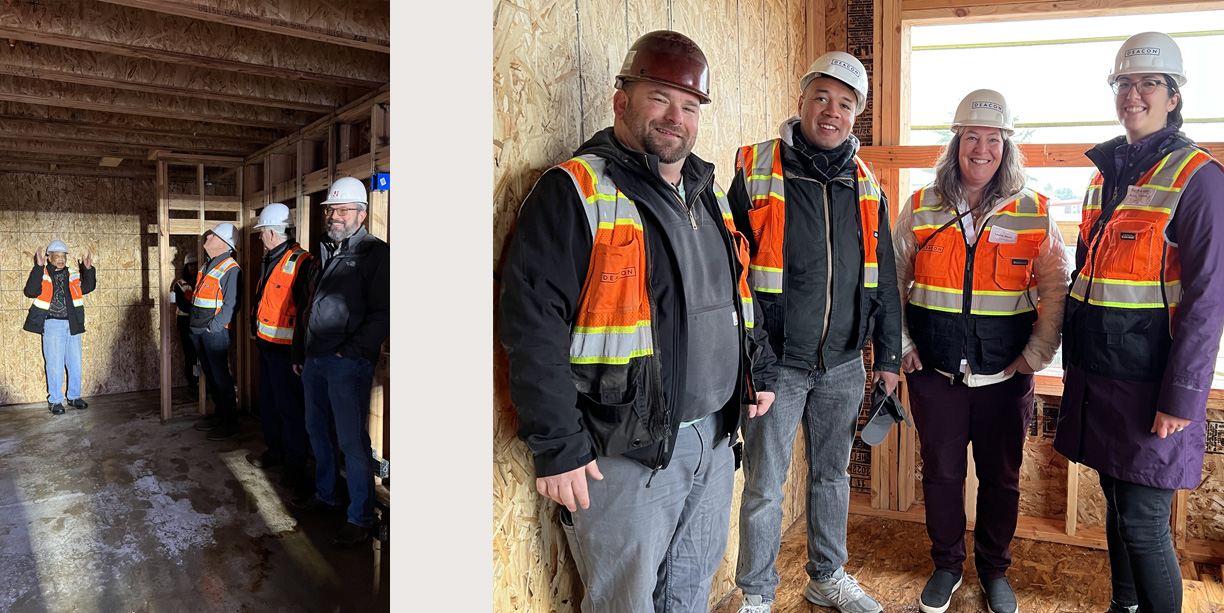 Rob Whitcomb, Charles Mason, Laurie Wilson, Sunaree Marshall)